Motive Power
Super-charge your motive power career with a college education
Some of the most high-tech and rapidly evolving occupations can be found in the motive power sector of the skilled trades. It's where you'll find exciting careers for individuals who love cars, trucks, boats, and other vehicles that move people and products.
Ontario's colleges are at the forefront of teaching learners the fundamentals of motive repair and mechanical work as well as the ability to keep up with the latest cutting-edge features and fabrications.
As is the case across the skilled trades, there's a major shortage of workers in motive power. Similar to construction, motive power is seeing more workers retire than join the field, which means employers will be on the lookout for automotive mechanics, technicians, and engineers – as well as drivers – for years to come.1
Facts to consider
A worker shortage in the automotive industry costs Ontario's Windsor-Essex region an estimated $600 million per year.
More than four in five (82%) of Windsor-Essex automotive business leaders say they're struggling to find qualified workers.2
While there is a shortage of motive power skilled trades workers, new apprenticeship registrations for automotive service technicians and heavy-duty equipment technicians declined by 10% and 39%, respectively, between 2014 and 2017.3
According to Statistics Canada, the average weekly wages of full-time skilled trades workers aged 25 to 34 grew by 14% between 2000 and 2011. Meanwhile, those with bachelor degrees saw their wage growth slow to just 1%.4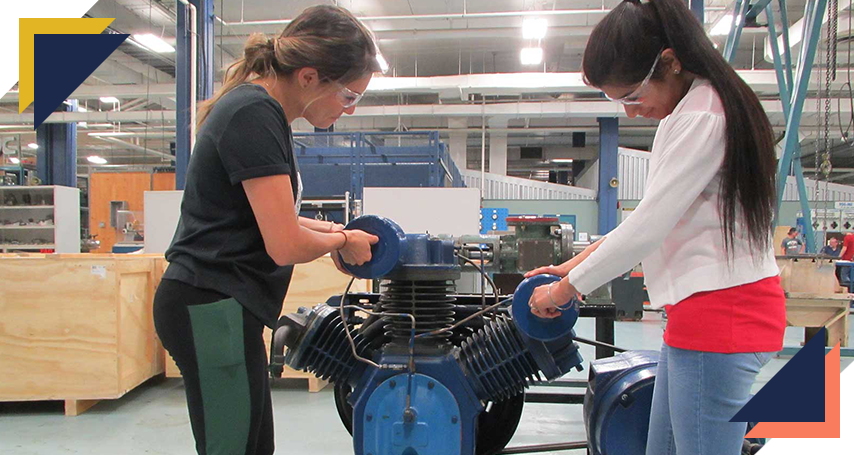 How an Ontario college can help you get started in motive power
Given Ontario's historic role in helping build North America's automotive industry, it's no surprise that many of the province's colleges offer dynamic programs in this area.